Beer tasting
On the second of March, we had an online beer tasting activity, but on the first of March the fun already started.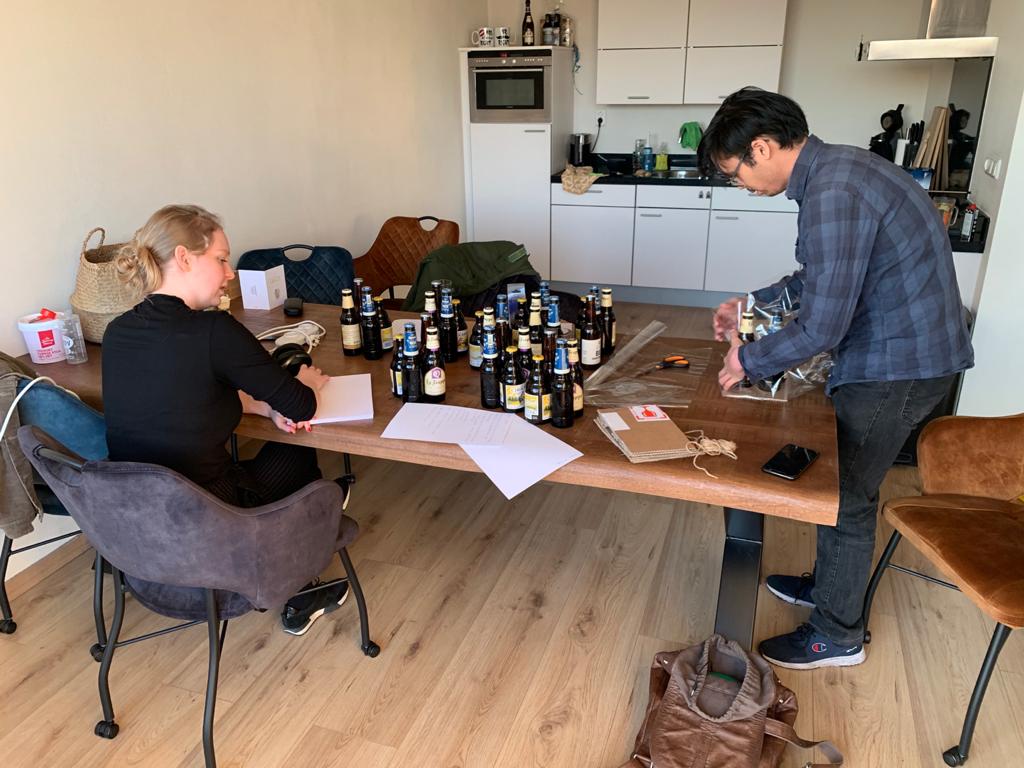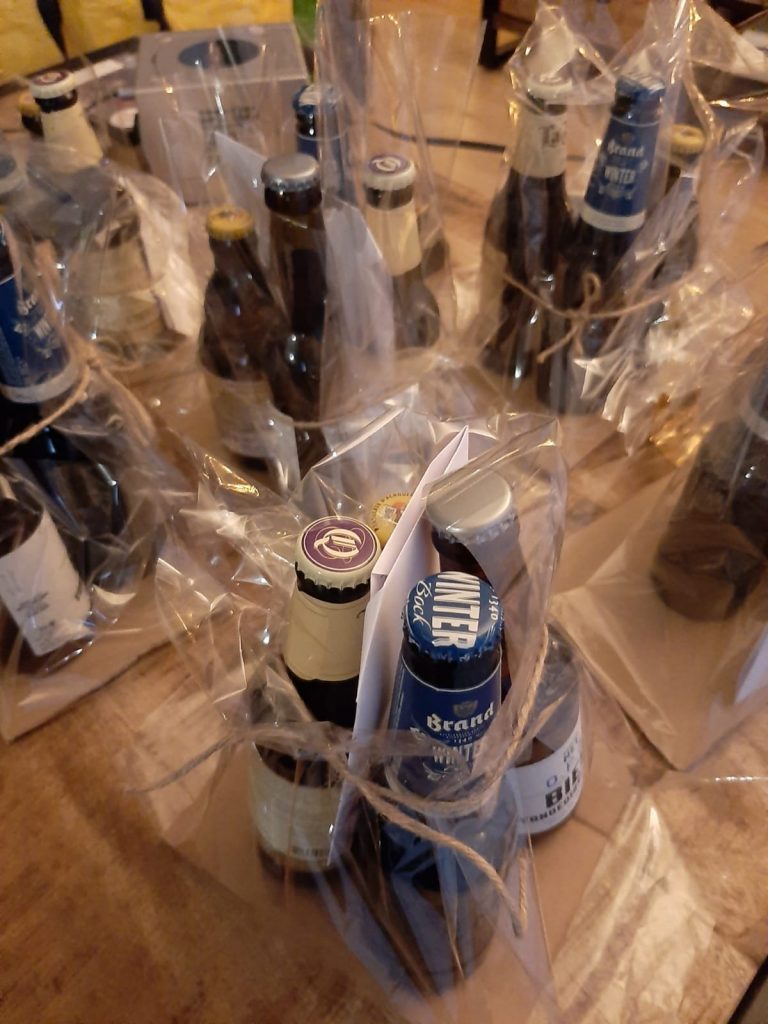 March first at seven o clock the doorbell rang. When I opened the door three people of the association handed me a very cute package with four different beers and a handwritten letter with some snack recommendations. It was a cool start and I got even more excited for the next day.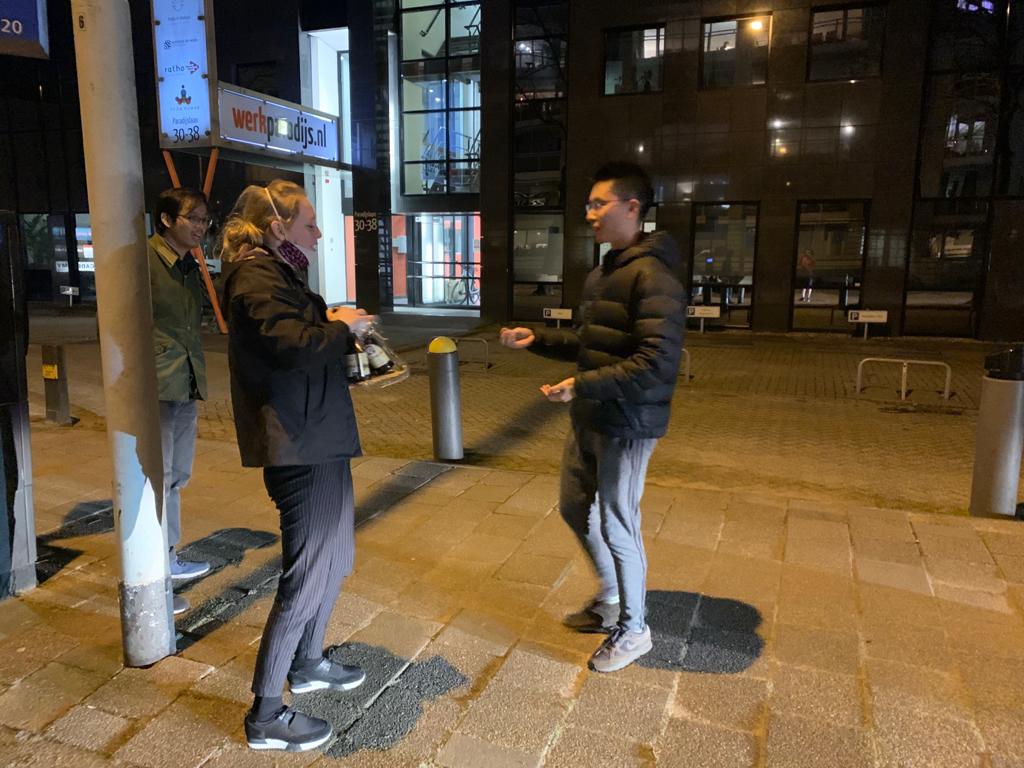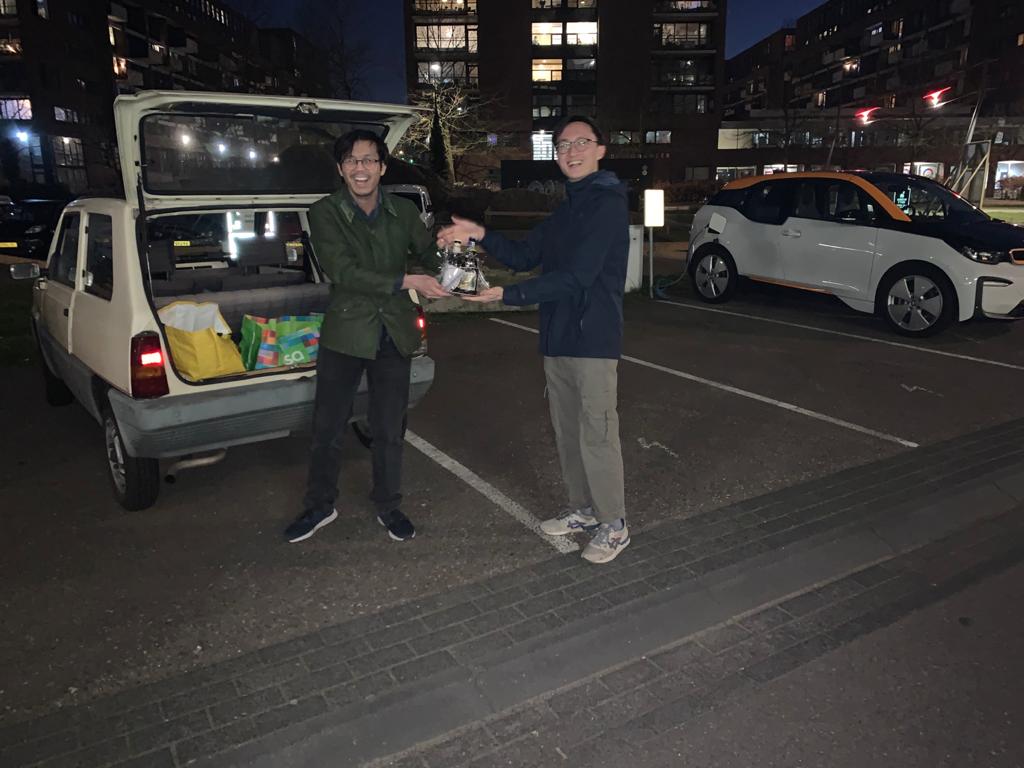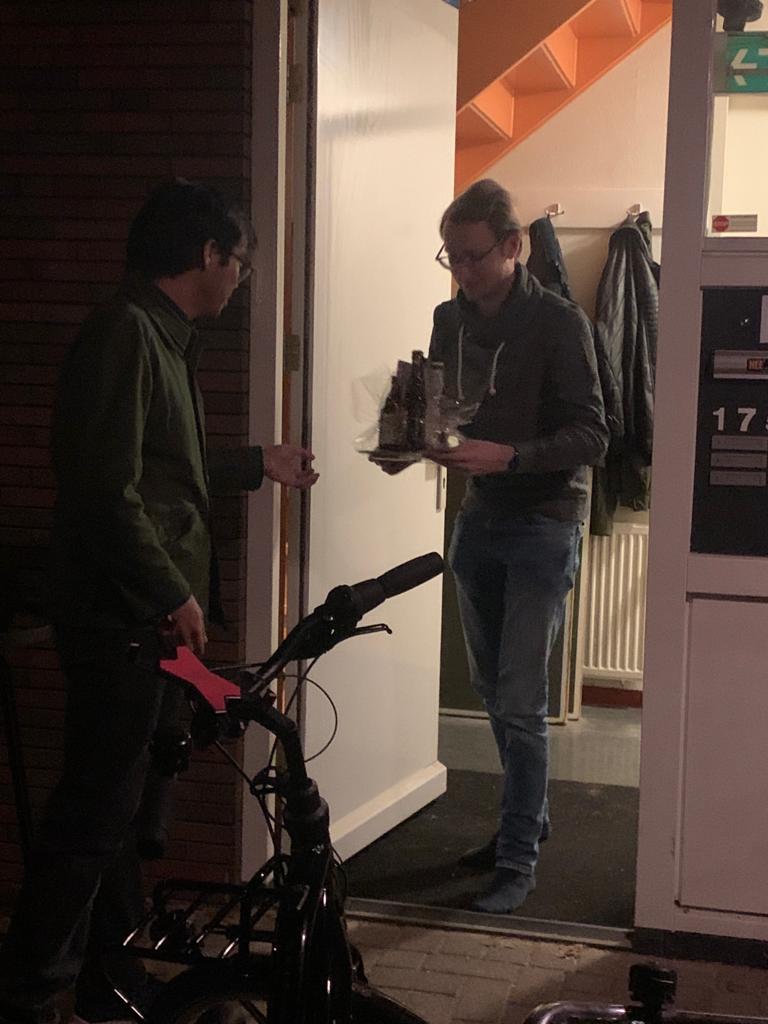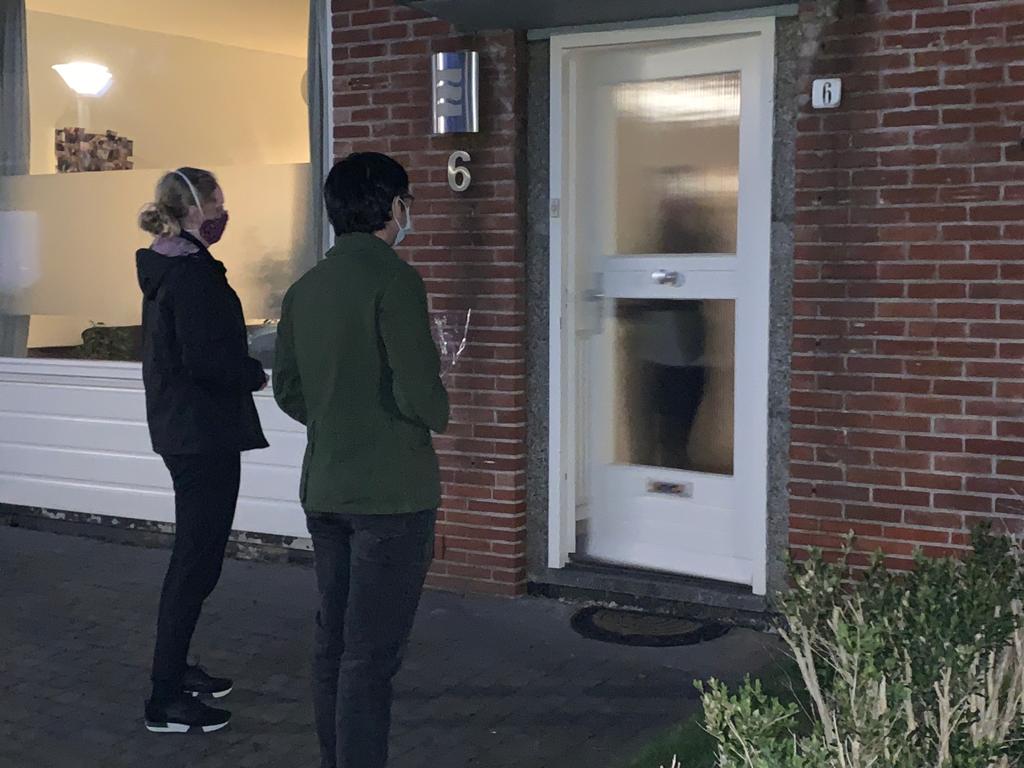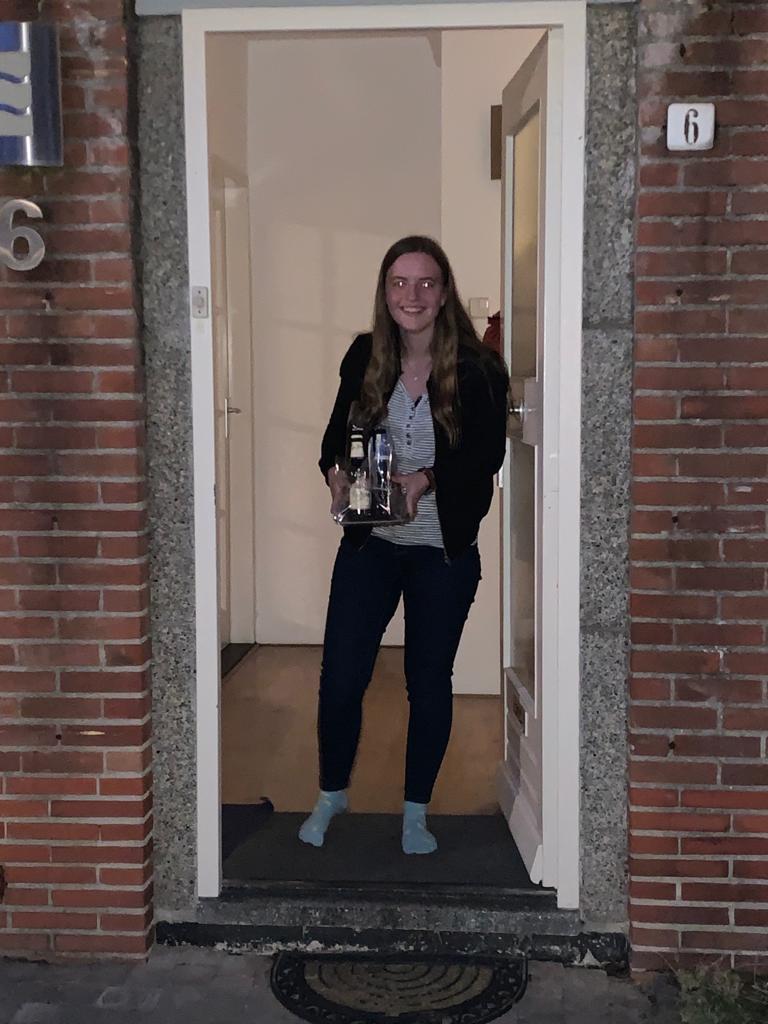 March second was the day. At half-past eight the online beer tasting event started. With every beer, someone told some background information about it. Through this, we learned a lot of nice facts like: "why a quadruple is called a quadruple", "that halves of the beers we drank contributed to society or nature", and "that drinking beer might improve your unicycle skills". In between the beers we had a nice quiz about what we thought the other people at the beer tasting would do more or like more.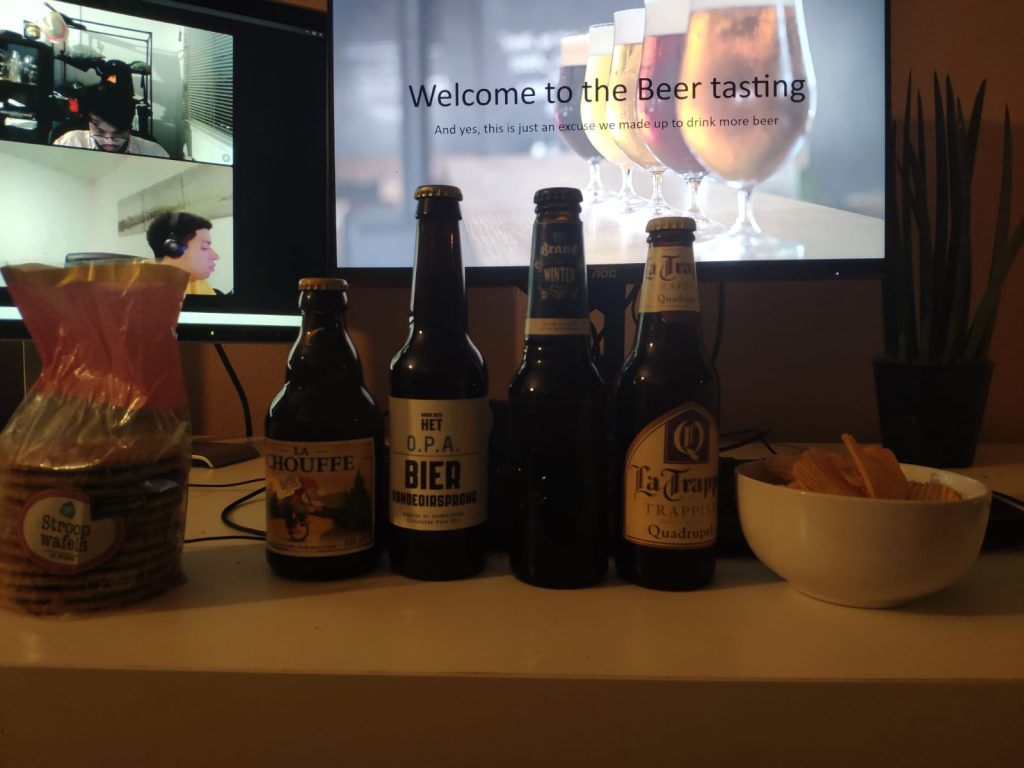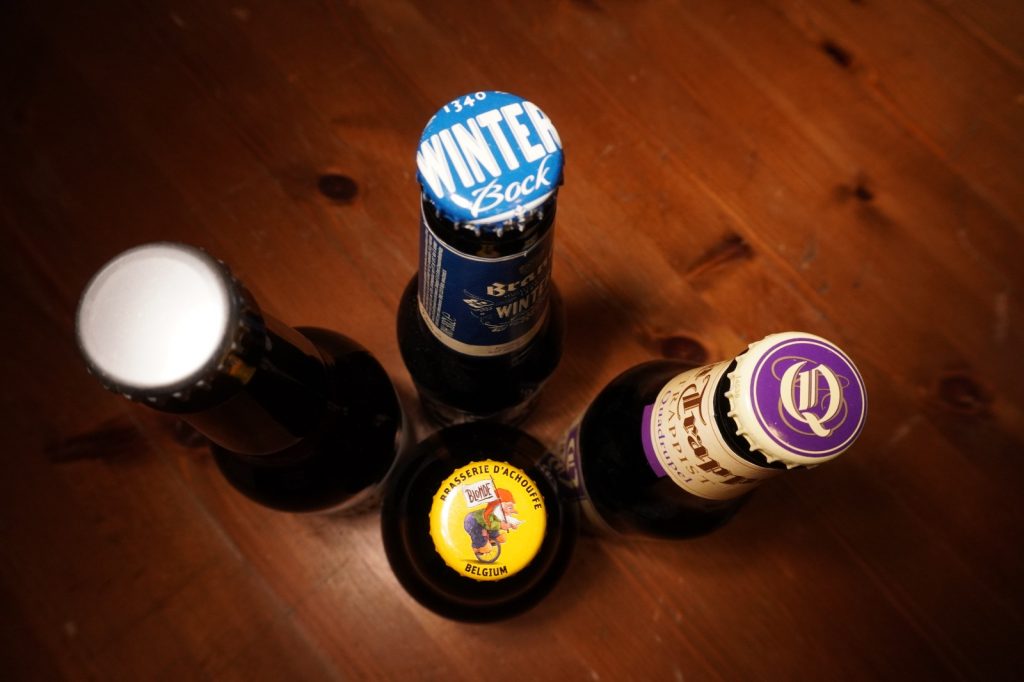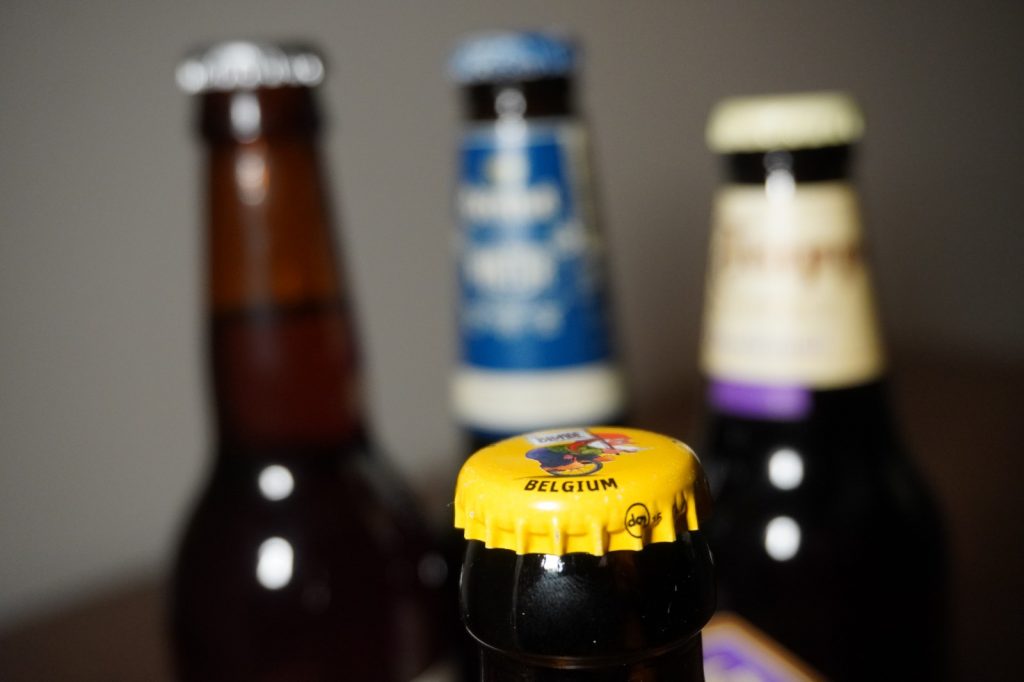 So overall a very nice, fun and successful evening with some very tasty beers!