After a long wait of 3 years, the time had finally come for the revival of the International Table tennis Tournament (ITT)! With a grand total of 94 participants, the 41st edition of the tournament was in general a success. As the name already suggests, this tournament is not just for the Dutchies: the participants came from Germany and Czechia as well! Furthermore, we were happy to meet many nostalgic players who participated in an earlier edition of the ITT, as well as many new faces! All of this yielded a very diverse group of players, as seen below: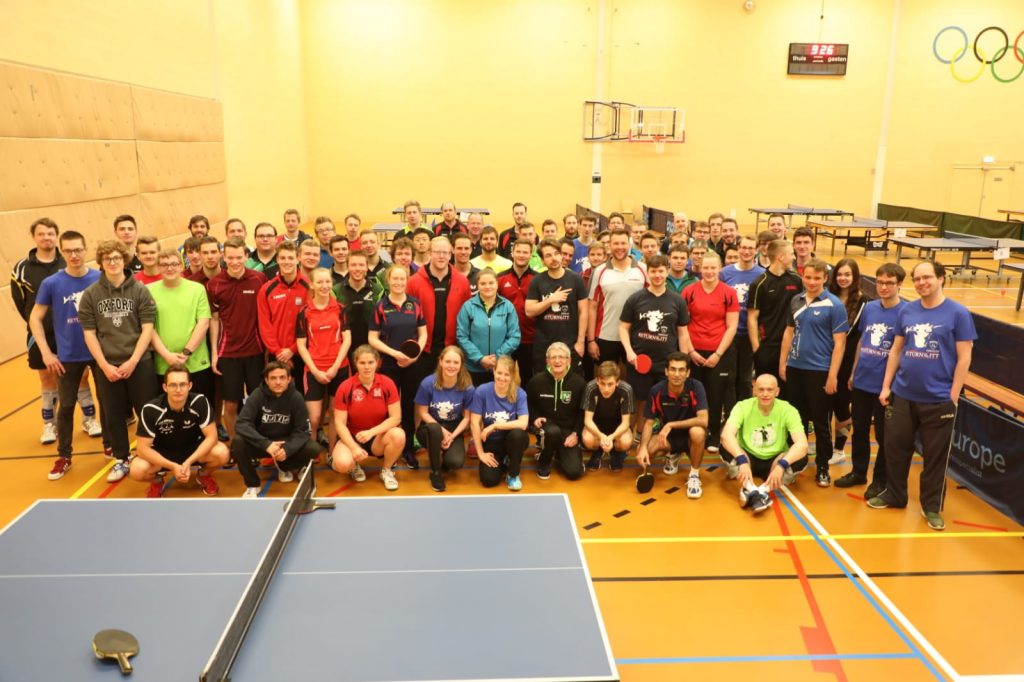 The skill levels of the players ranged from starting competition players to die-hard 2nd Bundesliga table tennis masters. As a result, the matches were very interesting to watch, since highly-skilled players showed off the best of their abilities in order to win one of our fantastic prizes (see below)!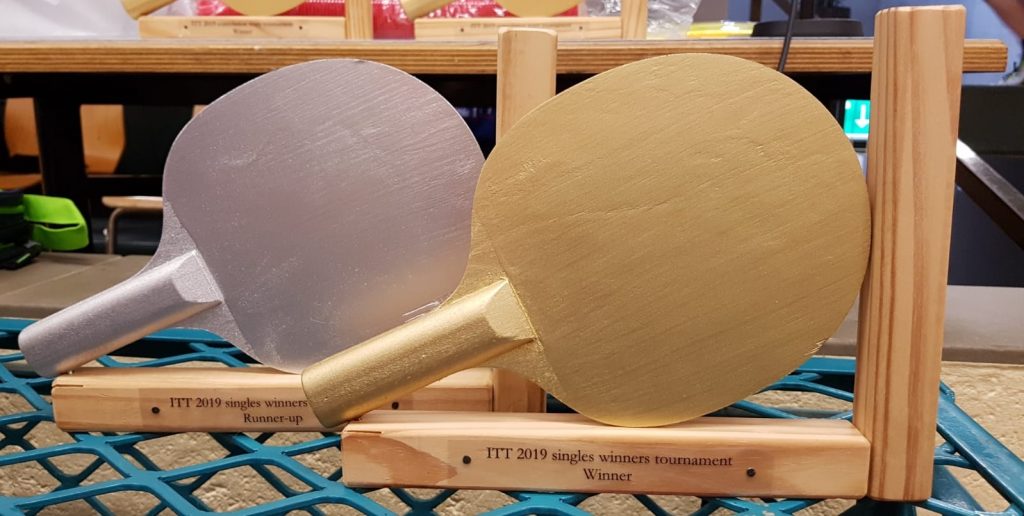 On Friday evening, we already welcomed our first participants. Some German players brought their tents and decided to turn the grass field on the other side of the Dommel into a real camping, while others came to Eindhoven to test out Stratumseind that evening. Meanwhile, we as organization were busy collecting the participants' breakfast: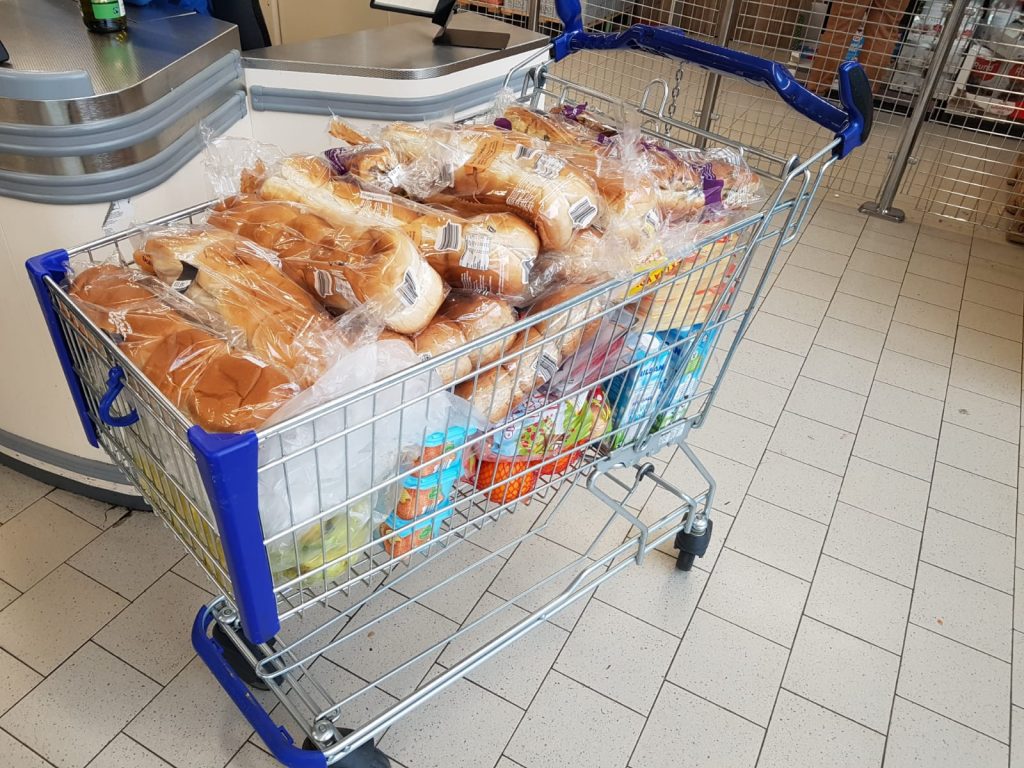 On Saturday, a team tournament was played. Teams of two battled in 2 group phases, followed by a knock-out round. Apparently, people quite liked it, because they just wouldn't stop playing! 😉 As a result, the matches got delayed quite a lot, but in the end, we hope all of you had a good time. The finals were quite tense, with the winners final needing multiple 5-setters and eventually a deciding double. In the end, the Czechian team consisting of Jan Duspiva and Jiří Černý came out on top. Meanwhile, in the consolation tournament, Daniel Seybold and Manuel Horn trounced the opposition and achieved 1st place there as well.
The Saturday evening was quite busy and chaotic, but we hope you still had a fun night and some good food!
And, judging by the amount of hungover people the next morning, we can only guess that this night was quite fun for most of you 😉
On Sunday morning, the alarm sounded early. But fortunately, most of you were ready to go for another day full of table tennis!
On Sunday, an individual tournament was played, but not before taking a group picture (see above)! After this, the tournament could be resumed…
Finally, as the finals neared, we saw many familiar faces, including a certain mr. Duspiva. And indeed, not only did he win once again, he also beat his rival from the team tournament, Thorsten Hungenberg!
In the consolation tournament, the final battle was between Monique Kuijpers and Ties Schalij. In the end, Ties was the one to gain the number-one spot!
All in all, we had a great (but busy) weekend, with little sleep, but we hope you enjoyed it! Next year, the 42nd edition will be coming up, and we hope to see you there again!

Kind regards,
Anouk, Jeroen, Martijn, Rick & Arjan
P.S.: We made lots of pictures! Check out some of them below. For a complete album of all the pictures made during the ITT, check out our Facebook page!